Triple Glazed Windows


Triple pane replacement windows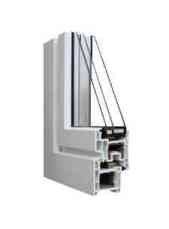 Triple glazed windows are some of the best energy efficient windows on the market today.
If your looking for replacement windows these triple pane or triple glass layered units provide the most energy savings potential.
Traditional single layered windows by themselves do very little to insulate and comfort a home.
Double paned windows and triple glazed windows have sealed air gaps between the multiple glasses.
These sealed gaps immediately providing your home with added insulation as well as added comfort.
Three panes means two insulating air spaces

With the three panes of glass, triple pane replacement windows have two separate air spaces. This extra air space immediately reduces costly and discomforting energy transfer.
Some triple pane replacement windows further insulate the two separate air spaces. Gas filled windows are now available with inserted and sealed insulating gases between all three panes.
Low e glazing or coating is added in some triple pane replacement windows to reduce heat loss, this significantly improves the window energy efficiency rating.


Other important considerations

Window frames alone represent up to 30% of total energy lost. So which frame you choose will have a huge impact on the overall energy efficiency.
Which energy efficient replacement windows are best for your home will depend largely on your regional climate.
New home windows do come in several different operating styles. Whether you select double hung windows or siding windows can have an impact on your home heating and cooling bills.


---
Certified energy star windows have to meet or exceed performance standards, U Factor and SHGC rates, in one or more of the designated U.S climate zones.
---