Georgia natural gas rates prices and providers
Compare natural gas prices and providers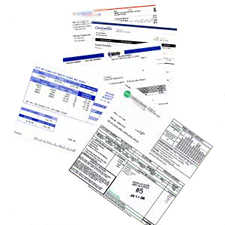 Compare Georgia natural gas rates, prices and providers. Dumping your current provider can instantly lower your natural gas bills.
With rising costs, why show your current provider any loyalty?
For too many years natural gas providers in the state of Georgia have been taking too many customers for granted. Why wouldn't they?
Honestly when was the last time you shopped around for a new utility company?
The natural gas market in Georgia has been open for competition since 1997 and some Georgia residents are still unaware of their right to choose. There's a good chance that your provider has been able to count on your business for years now.
Compare Georgia natural gas providers and rates, switching providers can save you money instantly.

Are you a natural gas consumers in Georgia?
We want to hear from you
.
Dare to compare
Many analysts have concluded that energy deregulation has not effectively produced the desired effect of lower costs for consumers state wide.
Common misconceptions about switching natural gas providers and expensive (and often times misleading) advertising campaigns are possibly the biggest barriers facing deregulation.
These barriers continually allow only a few providers to control most of the market share in the state of Georgia. If more Georgia residents exercised their right to choose, the market wouldn't be so dominated by just a hand full of natural gas providers.
Although they are other factors, genuine competition would force the providers willing to compete to lower their Georgia natural gas rates and prices or offer residents other valuable incentives.

Different natural gas rates and plans in Georgia

Comparing providers and prices also gives homeowners and renters alike yet another important choice. Georgia residents can also switch plans and have more control over their future monthly bill.
Just about all natural gas providers in Georgia offer residents two distinctively different Georgia natural gas rates and plans.


---
Georgia natural gas prices also depend on which type of plan you choose
---
Georgia residents, we want to hear from you
We created a place where residents can share their experiences and help one another avoid falling victim to deceptive advertising, subpar service and hidden junk fees. Rant or rave about a past or present experience with a natural gas provider.
Did you have an issue that wasn't handled to your satisfaction? Maybe you're satisfied with your current provider? Then give them the kudos they deserve. Switched providers lately? Share the experience.
Your story may very well be posted on our site.
What Other Residents Have Said
Click below to see contributions from other visitors to this page...