Energy saving window film
that enhances home decor
Removable heat control window film can add curb appeal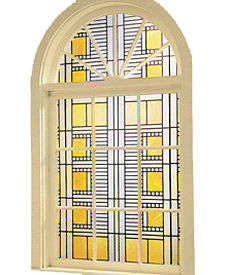 With decorative energy saving window film, home energy savings meets home decor. Heat control window film is available in many different decorative designs and patterns.
And with decorative do it yourself window film, homeowners can transform ordinary rooms into warm and inviting living spaces.
Not to mention decorative window film can also add extra privacy and all in a matter of minutes.
So turn your windows into key decorative focal points of your home.


Home energy savings

Decorative window film can block significant amounts of solar heat, lowering home cooling bills. However it's important to note that while spring and summer heat gain is reduced, most decorative energy saving window film are not designed to insulate against significant amounts of heat loss.
During the fall and winter months insulating window film with low e coating is better suited for reducing home heating costs.
The decorative side of window film
With the many decorative designs, consumers can find patterns that fit their own tastes. Homeowners can choose from many floral, symmetrical and frosted patterns. Even the classical look of stained glass is achievable and at only a fraction of the cost of installing stained glass.
Watch professional interior designer and HGTV star Kelly Edwards install a decorative window film that gives an ordinary window a decorative and energy efficient face lift.
Protects home furnishings

Like most heat control window film, decorative film can block from 95% to 99% of ultra violet light. Harmful UV light is responsible for household fabrics and wood furnishings from fading and bleaching.


Reusable and Removable window film


Decorative window film is usually adhesive or bonding free. These films often have terms like

Static cling

or

peel and cling

displayed on the packaging. This removable window film is usually reusable as well. So as the season or your decorative taste changes, so can your window film.


---