Energy Savings and Sun Protection
by Tint By Masters
(Orlando Florida)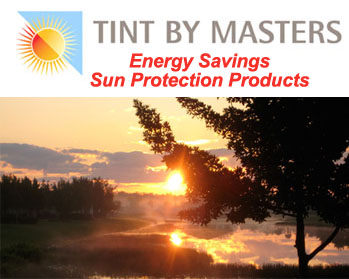 Your home is where you should feel most comfortable. Yet heat, cold and glare can make your favorite room the last place you want to be. Films can reduce up to 78% of the sun's heat that comes through the window.

By reducing the heat, you can also reduce your air conditioning costs. By reducing your air conditioning costs, you not only save money on your electric bill, you also lower the wear and tear on your air conditioner.

Tint By Masters offer window films that can help reduce annoying glare up to 93%. The combination of glare and UV reduction also protects the eyes. Chronic sun exposure has been linked to cataracts, macular degeneration and ocular melanomas.

Additionally another comfort you will enjoy is the peace of mind that comes when you select a window film backed by a lifetime warranty from a company you can trust.

Visit our website (www.tintbymasters.com) to learn more about Energy Savings and Request a Free Quote for Sun Protection Window Film.